FCS: FOOTBALL CHAMPIONSHIP SUBDIVISION
(The Former Division II Football Index Page)



Get the Best Fight Songs (HQ Stereo) on 3 CD's from the FCS Schools. 21 Total CD's Available!!
Welcome to the "LARGEST" College Football Fight Song web site in the universe, where all the songs are now in MP3 format. I have always been a fan of college football and especially the Nittany Lions of Penn State. All the MP3's on this site have been compressed 11 to 1 in size and reformatted in mono, all to help save webspace. There are now over 1,000 total fight music songs in MP3 format. Most of the songs are also available on wonderful sounding CD's in hi-fidelity, high-quailty stereo. With all the realigment going on, it has been incredibly tough these past 2-3 years to keep up and current the site and the music CD collection. But, it looks like most of the teams movements has been completed, though the Big East Conference looks like the one conference is not finished yet? Also, you will be able to purchase your favorite school songs via email for $5 or less per school. This means that every song (minus a few selected LQ only songs) will be available for purchase. You will save on shipping and handling and every song will be fully labled, perfect for downloading to your iPod or computer. Please consider a purchase of some form while visiting, as your support is both needed and sincerely welcomed to help keep this site up and running and hopefully to keep growing going into the future. And finally, if you don't plan a purchase a of one type, please consider a $10-$20 donation instead. Thank you for your continued support.
What Better Place To Be Watching The Game & Your Favorite Team Live On Saturday
"Click" On Any Conference Logo To Visit That Page




Conference Schools
Cal Poly (football only)
Eastern Washington
Idaho (non-football)
Idaho State
Montana
Montana State
North Dakota

Northern Arizona
Northern Colorado
Portland State
Sacramento State
Southern Utah
UC Davis (football only)
Weber State






Big South Football Schools
Charleston Southern
Gardner-Webb
Kennesaw State (football only)
Liberty
Monmouth (football only)
Presbyterian

Big South Non-Football Schools
Campbell (plays football in Pioneer)
High Point
Longwood
Radford
UNC-Asheille
Winthrop





Football Conf. Schools
Albany
Delaware
Elon
New Hampshire
James Madison
Maine

Rhode Island
Richmond
Stony Brook
Towson
Villanova
William & Mary





Conference Schools
Bethune-Cookman
Delaware State
Florida A&M
Hampton
Howard
Morgan State

Norfolk State
North Carolina A&T
North Carolina Central
Savananah State
South Carolina State
Coppin State (non-football)
Maryland Eastern Shore (non-football)





Conference Schools
Illinois State
Indiana State
Missouri State
North Dakota State
Northern Iowa
South Dakota
South Dakota State
Southern Illinois
Western Illinois
Youngstown State





NEC Football Schools
Bryant
Central Connecticut State
Duquesne (football only)
Robert Morris
Sacred Heart
St. Francis (PA)
Wagner College
NEC Non-Football Schools
Fairleigh Dickinson
LIU Brooklyn
Mount St. Mary's
St. Francis (BKN)





Conference Schools
Austin Peay
Eastern Illinois
Eastern Kentucky
Jacksonille State
Southeast Missouri State
Tennessee-Martin

Tennessee State
Tennessee Tech

Non-Football Schools
Belmont
Morehead State (football in Pioneer)
Southern Illinois-Edwardsille





Football Conf. Schools
Bucknell
Colgate
Fordham (football only)
Georgetown (football only)
Holy Cross
Lafayette
Lehigh
Non-Football Schools
American Univ.
Boston Univ.
Loyola-Maryland
US Military Academy (FBS Independent)
US Naval Academy (football in AAC)





Conference Schools
Butler
Campbell
Davidson
Dayton
Drake
Jacksonville
Marist College
Morehead State
San Diego
Stetson
Valparaiso




* Football Only Conference; Schools have other conference affiliation in all other sports.





Conference Schools
Chattanooga (UT)
The Citadel
East Tennessee State
Furman
Mercer

Samford
Virginia Military Institute
Western Carolina
Wofford College
UNC-Grennsboro (non-football school)





Conference Schools
Abilene Christian
Central Arkansas
Houston Baptist
Incarnate Word
Lamar
McNeese State

Nicholls State
Northwestern State
Sam Houston State
Southeastern Louisiana
Stephen F. Austin
New Orleans (non-football)
Texas A&M-Corpus Christi (non-football)





Conference Schools
Alabama A&M
Alabama State
Alcorn State
Arkansas-Pine Bluff
Grambling State

Jackson State
Mississippi Valley State
Prairie View A&M
Southern Univ.
Texas Southern






Conference Schools
Albany
Binghamton
Hartford
Maine

Maryland-Baltimore County Massachusetts-Lowell
New Hampshire
Stony Brook
Vermont





Conference Schools
Davidson
Dayton
Duquesne
Fordham
George Mason
George Washington
La Salle
Massachusetts
Rhode Island
Richmond
St. Bonaventure
Saint Joseph's
St. Louis
Virginia Commonwealth





Conference Schools
Florida Gulf Coast
Jacksonville
Kennesaw State
Lipscomb

New Jersey Institute of Technology
North Florida
South Carolina Upstate
Stetson





Conference Schools
Butler
Creighton
DePaul
Georgetown
Marquette
Providence
Seton Hall
St. John's
Villanova
Xavier





Conference Schools
Cal Poly
Cal State-Fullerton
Cal State-Northridge
Hawaii

Long Beach State
UC Davis
UC Irvine
UC Riverside
UC Santa Barbara





Conference Schools
Cleveland State
Detroit Mercy
Green Bay (UW)
Illinois-Chicago
Indiana-Purdue Indianapolis

Milwaukee (UW)
Northern Kentucky
Oakland
Wright State
Youngstown State





Conference Schools
Bradley
Drake
Evansille
Illinois State
Indiana State

Loyola-Chicago
Missouri State
Northern Iowa
Southern Illinois
Valparaiso
Wichita State





Conference Schools
Denver
Indiana-Purdue Fort Wayne
North Dakota
North Dakota State

Nebraska-Omaha
Oral Roberts
South Dakota
South Dakota State
Western Illinois





Conference Schools
Brigham Young
Gonzaga
Loyola Marymount
Pepperdine
Pacific
Portland
St. Mary's College
San Diego
San Francisco
Santa Clara





UW School / Conference
UW-Madison (Big Ten)
UW-Green Bay (Horizon)
UW-Milwaukee (Horizon)
UW-Eau Claire (WIAC)
UW-La Crosse (WIAC)
UW-Oshkosh (WIAC)
UW-Parkside (GLVC)
UW-Platteville (WIAC)
UW-River Falls (WIAC)
UW-Stevens Point (WIAC)
UW-Stout (WIAC)
UW-Superior (WIAC)
UW-Whitewater (WIAC)




* note #1 * ~ WIAC stands for "Wisconsin Intercollegiate Athletic Conference" and all schools compete in Division III sports. All schools support football programs except for UW-Superior, which disbanded football in 1992.

* note #2 ~ UW-Green Bay, UW-Milwaukee and UW-Parkside all do not have football programs. UW-Parkside competes in the Great Lakes Valley Conference (Div. II). The Horizon League is considered part of Division I NCAA sports, but non-BCS.





Please Help Support This Site By Purchasing Your Favorite School Songs
CLICK on CD's
To Purchase Or To Find
Out More Information...




Throw Me An Email




College Football Fight Music CD's (21 Volumes) ~ ALL NEW!!!



My College Football Fight Music CD/MP3 Store has changed many times over the years as the NCAA Football Conference realignment is a never ending process as money dictates which schools play in the
(5) major BCS conferences and who play in the other FBS mid-major football conferences. My collection now contains 21 different CD's, with Volumes 1 & 13 focus on all five of the power five conferences (ACC, Big Ten, Big 12, PAC-12, SEC and Notre Dame). These same conferences are also focused on: Volumes 2, 3, 4, 5, 6, 8, 19, 20 and 14 (alma maters). The mid-major conferences, which now include the AAC, CONF-USA, MAC, MWC an the SUNBELT are representive on Volumes 9, 10, 11, 12 and 15 (alma maters). I also now have different fight music CD's (Volumes 16, 17 and 18 (alma maters) focusing on the schools from the FCS (Football Championship Subdivision). Of course it is impossible to include all the songs on the CD's, thats for both the FCS and FBS CD's, so you can also purchase the individual songs from each college for only $1-$5 each depending on the number of songs I have available. And if you already purchased in the past, at least a donation would be of great help to me. To send a donation, just click on the PayPal banner just below. Thank you very much...

Greatest Original Oldies Music Ever Of All-Time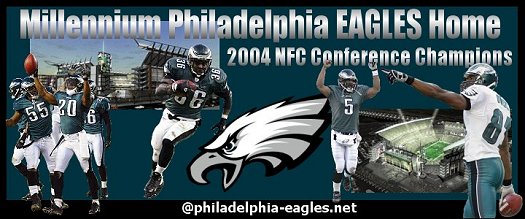 Your Chance To Purchase Unique Music Nowhere Else Available