This Site "fightmusic.com" is hosted by the wonderful people at 1DollarHosting.com .
Please Visit Their Company For The Best Hosting Service Anywhere On Earth!!!



FBS: FOOTBALL BOWL SUBDIVISION
(BCS & Other Division I Football Index Page)



Get the Best Fight Songs (HQ Stereo) on 20 Different Music CD's. Please Help Support This Site!!

Welcome to the "LARGEST" College Football Fight Song web site in the universe, where all the songs are now in MP3 format. I have always been a fan of college football and especially the Nittany Lions of Penn State. All the MP3's on this site have been compressed 11 to 1 in size and reformatted in mono, all to help save webspace. It has been a rough ride these past 2-3 years as interest seems to hae waned a bit and it is more costly to keep the site up for FREE! And now certain schools like Miami (FL), Washington and Utah forced me to remove the school's songs from the website, even though they are free to download and isn't this kind of like FREE advertisement for those schools? And all those millions of dollars the football programs bring and to top that with the price of tuition, you would think they would want to share the songs with their alumni, current students and fans of those schools. If anyone can help, please do to get those songs back up and available on this site. I am also in the process of adding as many or all of the football schools from the FCS (Football Championship Subdivision). After completion, there will be well over 1,000 total songs for you FREE to download. I will also be reformatting all the music CD's, moving teams to the correct conference CD and adding all the new schools, even the FCS schools.
Also, you will still be able to purchase your favorite school songs via email for $5 or less per school or per conference. Especially the FCS conferences, where 1-2 schools songs will be prevailant throughout. You will want the higher quality songs for your ringtone(s) on your cellphone and iPhones. But please don't forget about the CD's, they also help in the funding for this site or shopping at one of the sponsors on this site. And if you are not considering a purchase at this time, please consider a friendly donation of $10 or $20 or any value at that to make sure this website stays up and running for many years to come and into the future. Thank you very much for your continued support.
"Click" On Any Conference Logo To Visit That Page
| | |
| --- | --- |
| Stadium Wallpapers To Be Added In Future | Stadium Wallpapers To Be Added In Future |
| | |
| --- | --- |
| Fight Songs/Alma Mater Lyrics To Be Added In Future | Fight Songs/Alma Mater Lyrics To Be Added In Future |

Please Help Support This Site By Purchasing Your Favorite School Songs
CLICK on CD's
To Purchase Or To Find
Out More Information...

College Football Fight Music CD's (21 Volumes) ~ ALL NEW!!!



After five months of non-stop working, I have finally finished the completion of the new CD's, which now feature 2 CD's from both the Big Ten and SEC along with 3 seperate Alma Mater CD's featuring the BCS, FBS and FCS on each separately. There will also be two different brand new CD's (Vols. 16 & 17) that include fight songs from the newly added FCS schools. Volume #6 has been split up and now hosts just the PAC-12, where as the MWC has been added with the Sunbelt to form the new Vol. #12. And lastly, the new formation of the American Athletic Conference or AAC is featured on it's own CD, Volume #9. With all the realignment, there has been many, many changes to the CD Collection and it now features more songs than ever or you can also purchase the songs by email for every BCS/FBS school from $2-$5 each. And the FCS Conferences start at $5 too. And if you already purchased in the past, at least a donation would be of great help to me. To send a donation, just click on the PayPal banner just below. Thank you very much...


Throw Me
An Email

Greatest Original Oldies Music Ever Of All-Time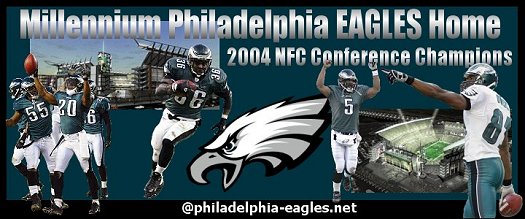 Your Chance To Purchase Unique Music Nowhere Else Available